Awards and Certifications
Awards and Certifications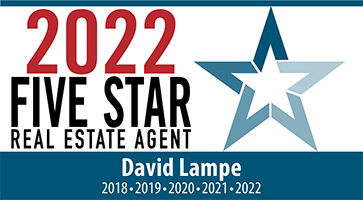 Five Star Real Estate Agent
David Lampe has received the Five Star Real Estate Agent award for multiple years. The Five Star award recognizes service professionals who provide quality services to their clients. Five Star Professional conducts market research to define and promote professional excellence. The Five Star designation assists consumers in selecting a service professional that other consumers say provides exceptional client satisfaction and service.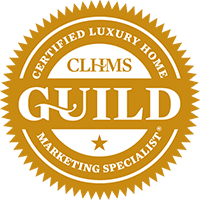 Certified Luxury Home Marketing Specialist & Million Dollar GUILD™ recognition
David Lampe has earned The Institute for Luxury Home Marketing's Million Dollar GUILD™ recognition for experience, knowledge, and expertise in million-dollar and above residential properties. Lampe is a Certified Luxury Home Marketing Specialist™ (CLHMS), an exclusive group of real estate professionals who have completed The Institute's training and have a proven performance in the upper-tier market. The GUILD recognition provides evidence of the successful commitment to service at the highest level. "It takes a superior level of service to be successful and consistently close sales at or above one million dollars. We want to recognize this performance, and give these elite professionals the earned distinction that they are the agent of choice for affluent buyers and sellers," said Diane Hartley, president of The Institute.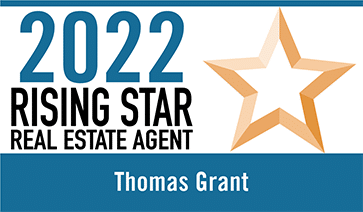 Rising Star Real Estate Agent
Tom Grant was identified as an up-and-coming professional in the field and awarded the Rising Star award. Five Star Rising Star Real Estate Agents represent up and coming real estate agents who, with less than five years experience, embody professional excellence and exhibit superior customer service. Winning agents are selected as a result of a rigorous and objective research process.