Estimating Your Net Proceeds – Get the Guide
GUIDES to selling your home
Estimating your net proceeds
If you're selling your home, you're bound to wonder how much money you'll earn from the sale.
Learn all the factors that determine what your profits will be.
Find out how much you'll earn.
The sale of your home is likely going to have a big effect on what's next in your life. Our guide explains all the factors that influence how much you'll earn from the sale.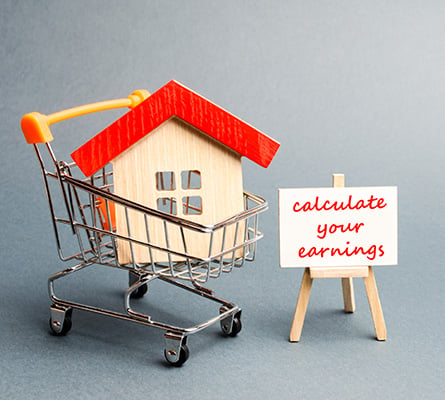 Guide to What You'll Earn for Home Sellers
See what fees you're likely to pay
Calculate how much you'll earn when you sell your home
Easy-to-use worksheet
Watch the accompanying video for more tips
Contact us anytime for help
The Principal Team Sells Houses
The photography they work with was outstanding. They are very knowledgeable In the real estate market they knew right where to price my house for a good prompt sale.
With very organized and thorough information at hand at every step David made sure nothing was missed and we had what we needed for next steps. David also priced the home we were selling just right and was a tremendous help with negotiations and advice.
The expertise, guidance, and resourcefulness from David cannot be surpassed!
The Principal Team was outstanding in helping us sell our house. They guided us over a 4-month period from getting our house ready to sell to the final closing. They were especially helpful in aiding in recommending projects to update our house prior to selling as well as pricing our house according to the market.
Selling my house with The Principal Team was fast and stress free, the 1% commission was an extra bonus. Thank you again. David and Tom are trustworthy, I really valued their advice.
My home sold quickly due to his preparation, timing and marketing efforts.
When the time came to sell my home in Westminster, I chose David as my listing agent. From the moment I first met with David, I was impressed with his professionalism. He came to my home several weeks before listing it and offered me some really helpful tips on staging and getting my home ready to sell.
David demonstrated to us that houses must be well-presented on the Internet and he prepared a very attractive video/photo spread for the townhouse, illustrating the aspects that would naturally attract attention in the market we sought. We had two early offers, showing us that what we were all doing was what we should be doing.